author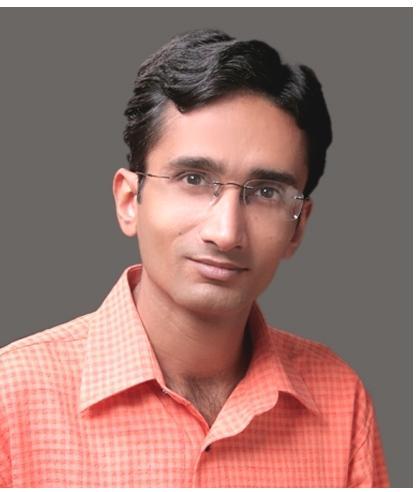 Since very childhood Vivake Pathak has been taking keen interest in spiritual, mythological, philosophical, and religious topics. Steadily developed in him an intense desire to achieve the highest spiritual state. When he was about fourteen years old, this desire started being translated into efforts, which went on becoming more and more sincere with the passage of time. Among various things with which he experimented during his efforts, some were meditation, truth, desires, selfless work, ego, doubt, and feelings. He tried hard for about eleven years but could not realize his aim of achieving the highest spiritual state. Yet it was during these efforts and experiments that he realized God and the absolute predestinedness of the future.
In 1992, when he was twenty, while trying to become free from doubt or the state of indecision, he reached the conclusion that the decision that a person makes in a particular situation is predestined. This, within a year, helped him realize that all the phenomena that take place in the universe, including thoughts, ideas, plans, dreams, and so on, follow predetermined course and the future is predestined. It eventually led him to know what God exactly is; this happened by 1997, when he was twenty-five. To share his findings of God and the predestinedness of the future with the world, he started to write God and Destiny in June 1998. Since then he has been working as a full-time writer.
Vivake has a bachelor's degree in mechanical engineering with Honours from Madan Mohan Malviya Engineering College (MMMEC), Gorakhpur, a reputable engineering college of UP, India. Throughout his academic career he was considered a bright student. He was very good at science: no problem of physics, chemistry, and mechanical engineering was invincible for him. Besides, he fared very well in mathematics and arts too—he used to get the highest marks for his essays. He joined two jobs as engineer. The second one was in a prestigious automobile industry; in this job he was termed a brilliant engineer for his accomplishments.
Vivake is from a very well educated family. His father retired as a reader in physics in a post-graduate college, and his mother, as a lecturer in an intermediate college—she is a post-graduate in three subjects, geography, Sanskrit, and Hindi. His sister and brother-in-law are doctors, and his brother and sister-in-law are in the Indian Police Services.
Spirituality, physics, philosophy, psychology, medicine, and politics are the main fields of his interest. He possesses basic knowledge of palmistry and psychoanalysis; loves to play chess, badminton, and cricket; and likes to watch news, Discovery, and movies. He is also passionate about traveling.
You can know more about him from his website, vivakepathak.com.